Hi there!
If you've arrived at this page, it means that you've gone looking for one of my fantastic blog posts :). Here's the good news! If you're a blogger on the upswing, and ready to go to the next level, I'm still in the business of helping you!
The bad news? My posts are now no longer accessible. Instead, they are tucked away in various courses that you can access here… http://school.juliestoian.com.
I have one free course, and then plenty of $15.00 courses to fit all budgets!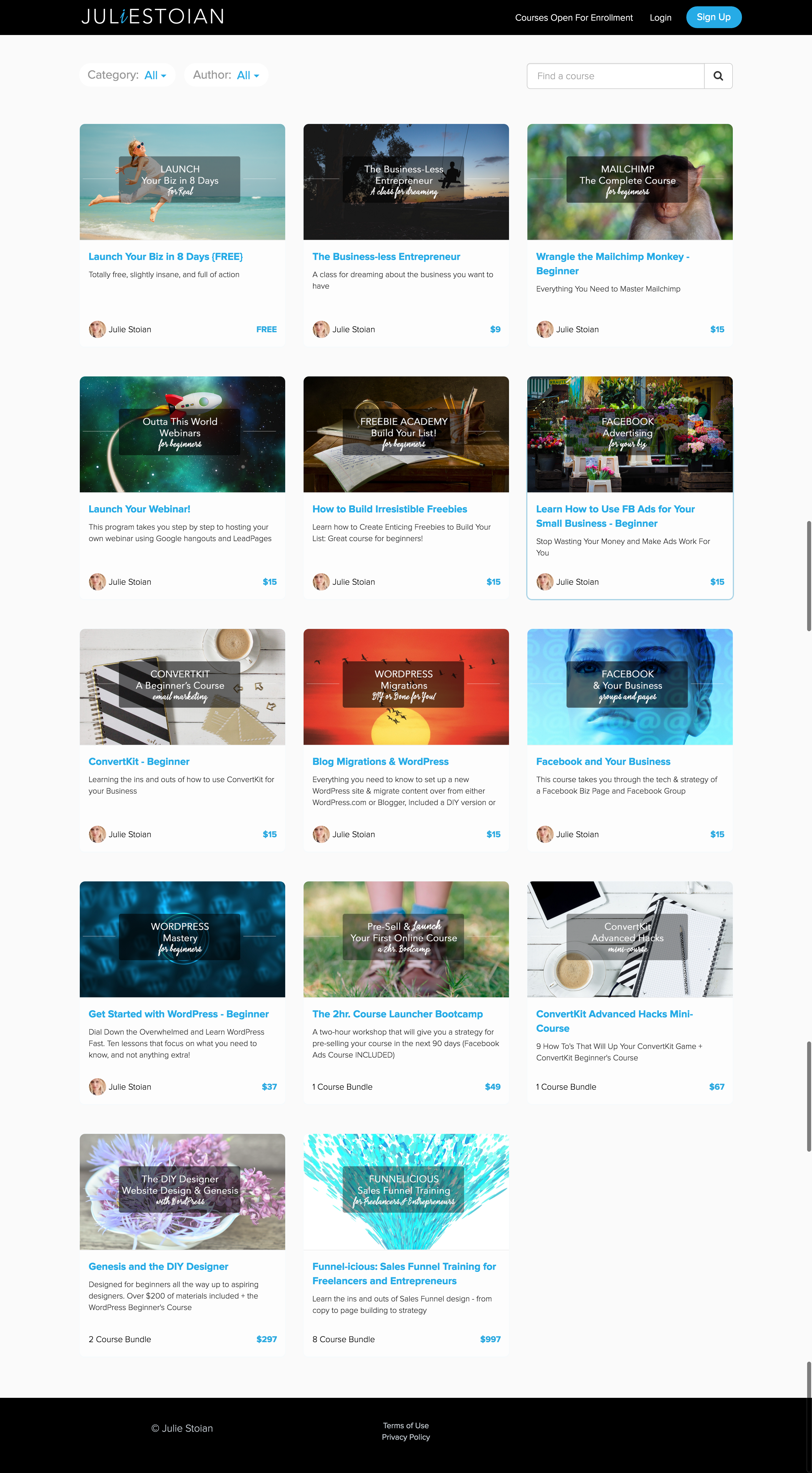 As always, if there's something you need, don't hesitate to reach out. 🙂
xx Julie